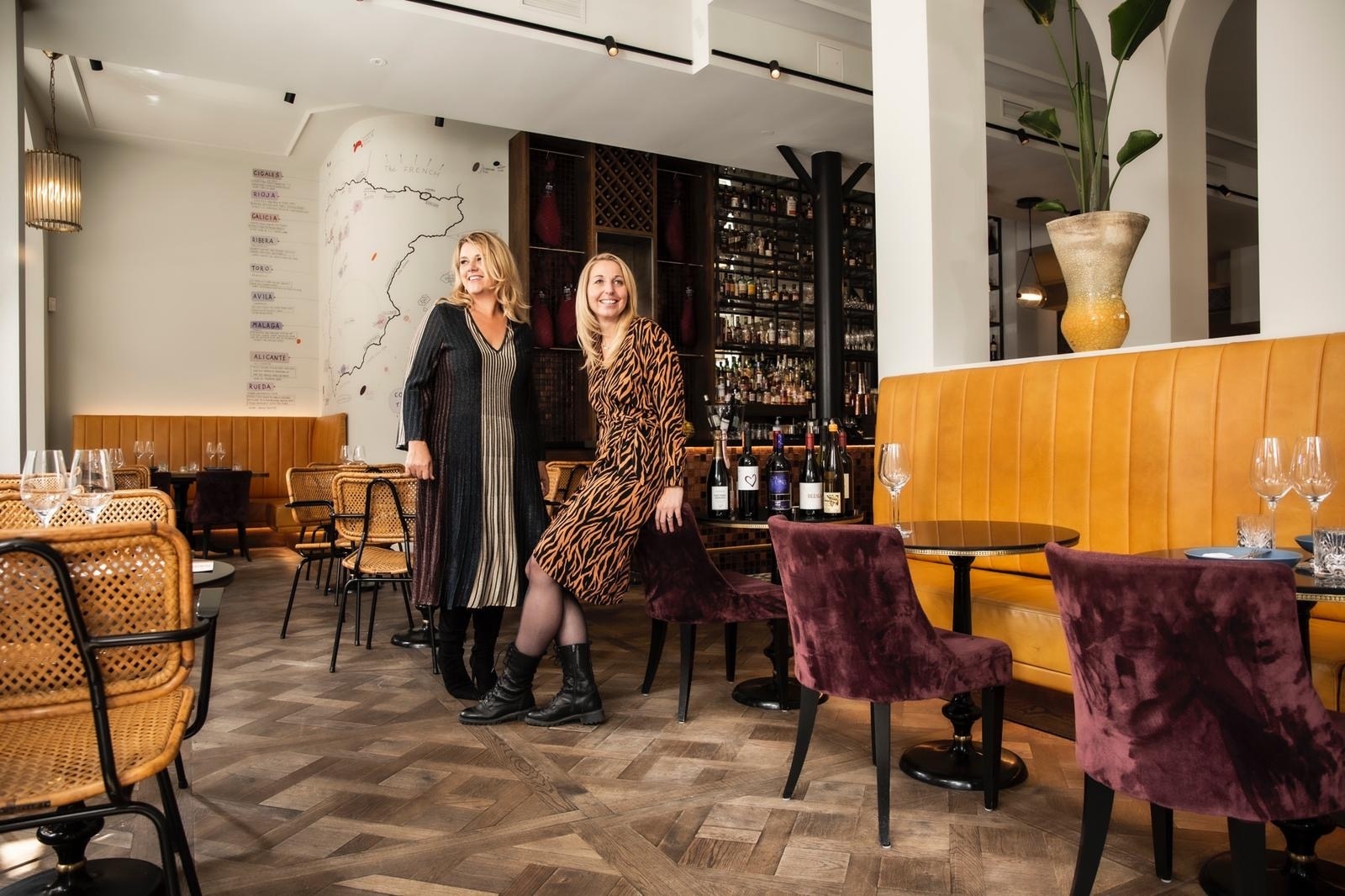 SHARING WINE

At Sharing Wine, we share the same passion, the same drive, the same expertise. We even share our names. But most of all, with Sharing Wine, we share our love of wine with you. Because sharing is -indeed- multiplying.
SHARon Dreissen from The Hague and INGe Kavelaar from Wateringen met each other at the WSET Level 3 course of 2017-2018. Between the vineyards they found that they not only clicked with each other, but also shared a dream: their own wine store. Both ladies don't like to sit still. They both graduated the Master of Wine training at the Wine Academy in Maarn. And now, Sharing Wine is a fact, both as a wine shop and as a webshop.
Wine always surprises, according to Sharon Dreissen. "It's such a lively product, wine never gets boring." That's also why there's not one specific wine that stands out for her. ''Chardonnay, for example, is a very versatile grape. Sometimes it leans towards tropical fruit, other times the minerality dominates. For a good chardonnay, I am willing to travel to Burgundy. In my top ten of wine regions, Burgundy is definitely at the top. The great classics from the Bordeaux, I also appreciate.
I don't usually like polished wines. Wine doesn't necessarily have to be very smooth, it may have a slight deviation to the left or right. Wine is a natural product. There's nothing wrong with giving nature a helping hand, but you shouldn't want to overtly control nature.
I'm a fan of the smaller wine producers, the family farms that work on an organic basis. Sustainability is of paramount importance at Sharing Wine. The grapes used for our wines are, where possible, grown with natural pesticides. It's also unlikely that you will find wines to which wood chips have been added in our assortment."
She keeps a close eye on the trends. Wines for aging are becoming less and less popular, she notices. ' ''Nowadays, customers want a bottle that's ready to drink, they certainly don't want a wine with such heavy tannins that it has to be stored for a few years before it's tolerable."
The strength of Sharing Wine, says Inge Kavelaar, is that everyone is welcome in the store. "If you just want to come in to look around, you're no less welcome. We enjoy interacting with everyone. We speak the language of winemakers, wine journalists and sommeliers, but we also know how to explain professional terms to people who are not wine experts. In our store there's no need to worry if you don't know what Beerenauslese means or where the Barossa Valley is."
Wine connects, according to Inge Kavelaar. Wine brings people together. A good glass of wine has a healing effect, it nourishes body and mind. She's on the same wavelength with her business partner. She also has a soft spot for the smaller winegrowers. "The large cooperatives are typically automated, with the smaller guys there's usually more feeling.  The love for the trade, the real craft, you can taste it in the wine. "
Her favorite is the syrah, spelled 'shiraz' in some countries. "This preference, however, depends on the moment. Syrah is a robust wine that is best enjoyed in silence. It's a perfect wine for at home on the couch, but at a busy birthday party there are just too many stimuli to truly take in its range of flavors."